10 Tips for Starting Your Design Career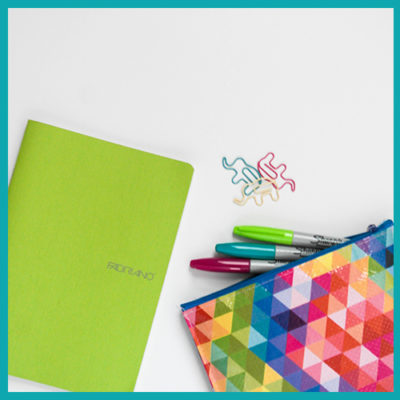 Welcome to Raye Allison Creations. A place to explore your creative side. The creative lifestyle is one that I love and highly recommend it to anyone that wants to break into the design field. It's a huge field and it can be hard to know where to start, so here are a few tips and tricks for starting your design career from a designer for life.
Use your imagination
A key aspect of being in any sort of creative field is unleashing your creativity. I believe that creativity isn't something some people have and some don't. It's always present. Pablo Picasso said that "Every child is an artist. The challenge is to remain an artist after you grow up" and that is so true. Take advantage of the adult coloring book trend and break out those crayons. Let yourself play and have fun to get your creative juices flowing. Loving the creative  side of yourself is the first step to being a designer. So find your inner childlike creativity and then get to ready to learn the fundamentals.
Start with the fundamentals
Just like learning anything else, you must start with the basics. You learn how to hold the bat before a ball is ever thrown in your direction. There are many theories, elements, and principles that go into design from grids and spatial relationships to color theory and typography. Understanding these fundamentals will make your design career go a lot smoother. To get more in depth in the design basics, stay tuned for my Design 101 series coming in a couple weeks.
Get off the computer
Pencil and paper are your best friends as a designer. The computer skills are important but will come later. Being able to quickly convey ideas through drawing is very helpful. My first studio class my first semester of college started with drawing projects. One of the projects I vividly remember was the assignment to draw 25 different teapots. It was a two-fold assignment because it forced you to use your imagination, as mentioned above, and also practice drawing skills. So find some drawing tutorials and practice, practice, practice.
Communication is key
Communication is the backbone of what design is all about. Whether it is a logo, a website, a photograph, or a road sign, the designer is trying to communicate a message to the user. That message can be using text or just through images. Either way, knowing how to write and creatively convey the message will only help you. You don't have to put your writing for the world to see, just get in the habit of writing and find your (writing) voice. Communication also involves being able to explain your design choices to a client or even just to yourself. This harkens back to knowing the fundamentals so you know why you made the design choice that you did or to help you also understand why something didn't work originally. Research other designers and search for case studies about their design work.
Don't get too attached to that idea
Especially when designing for a client, sometimes a design you really like may not be the best solution to the problem. And that's ok. But you as the designer have to be ok with throwing out work and starting again. In the wise words of Elsa, let it go. Thumbnail sketching helps because it can quickly get your ideas onto paper and then you can weed out what works and what doesn't work and then move onto to more refined sketches where the process repeats.
Figure out your niche (not to be confused with niece, Eric Matthews)
Graphic design is basically an umbrella title that encompasses many different specialties. So as you're going through the process of getting into the design field, figuring out what part of the field is a step that will help you figure out what path you want to take. Some of the specialties you can choose from are brand/identity design, web design, handlettering, print design, advertising, or motion graphics, and it can even be as specific as graphic design for TV/movies or book cover design. Experiment in different areas and see what ignites your passion and creativity. Although it is good to be at master at one specialty, if you find you enjoy multiple things, that's ok. Many of the specialties can overlap and involve many aspects of the field. Handlettering can be for logos, or book covers or both if you are like Jessica Hische. You can also keep one specialty as a side-project that you do as a hobby.
Never stop learning (Is formal education important?)
Personally, I did attend college for graphic design but going to school is not the most important thing. I enjoyed having the formal education and having the ability to explore many aspects of design in one class to figure out what direction I wanted to take. But you can do it without it. The most important part of pursuing a design career is creativity, knowing the fundamentals, and the drive to work hard and keep creating.
You can get back on the computer now
Yes, it's time to learn the software that helps designers get their ideas from paper to screen. The Adobe programs are the most popular when it comes to design software and what I use on a daily basis. I primarily use Adobe Illustrator and Adobe Photoshop for my design work. Illustrator is the go-to for creating vector graphics which is perfect for logo designs and digitizing handlettering. Adobe Photoshop is best for photo editing, website design, and print designs. If you want to get into video graphics, Adobe has Premiere and After Effects. Adobe InDesign is for layout primarily. There are tons of places online to find tutorials for these programs. Some of my favorites are: Chris Spooner, TutsPlus, and many designers (Risa Rodil, Jessica Hische, and many others) put tutorials for their own work on their website/blogs or host Skillshare classes. Find your favorite designers, lettering artists and be inspired.
Experiment with your process
Finding a design process that you use for every project helps to keep you organized and from jumping ahead on an idea that may not be your best one. Having steps mapped out, especially if you are doing client work of some kind, ensures that everyone is on the same page. Even if the work isn't necessarily for a client, have a process for how you work on a project. If you know that you work best in the early afternoon, schedule your most important work for that time. If you have a favorite coffee shop that helps you brainstorm, go there when you need to brainstorm. Just experiment with different things until you find what works for you.
Build a portfolio
Now that you have unleashed your creativity, learned the fundamentals, practiced your drawing skills, figured out your niche, and defined your process, you can start building your portfolio. Create your own projects and start building your body of work that shows who you are as a designer. Show off your new found communication skills and write about why you made the choices you did in the designs. Love what you do and be proud to show your work.
And a bonus tip...
Always be creating
Not everything will be your best work, but let your creativity flow out because those not so great ideas can lead to your best idea yet. You never know unless you try, right?
Are you trying to break into the design field? What are you struggling to do right now?